SHOPPING
GEARHEADS - MORE THAN JUST BIKES!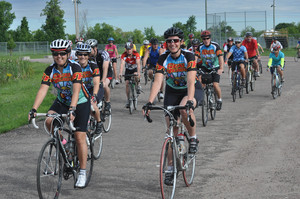 Come in and check out GearHeads we have everything in stock for your outdoor adventures. More than just bikes is correct. We not only have a full service bike shop and summer products also in the winter we have a full service ski shop. Offering sales and service for Nordic & Alpine Skis, Snowboards, Snowshoes, Performance Apparel and Skate Sharpening. Our expert staff will help guide you to make your shopping experience a pleasant one.
GearHeads continues to service bicycles all year long so let us give your ride a makeover in the winter months.
...Learn more